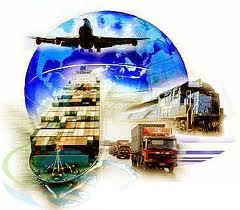 For manufacturers, retailers and wholesalers, shipping a cargo of goods quickly and reliably to the client by air or overseas is critical to a thriving commercial business. But if the business owner has little experience in dealing with air and overseas cargo transport, costly mistakes can be made, and the company's bottom line can take a huge hit as a result.
To help business owners who are unfamiliar with air and overseas cargo transport, we offer this short summary of common mistakes and money-saving tips to help avoid some commonly encountered pitfalls associated with shipping goods by air or by sea.
Air and Overseas Cargo Transport Tips
Determine which shipping method to will best suit your business.
There are important differences in shipping costs and container specifications between air and overseas cargo transport methods. Knowing this fact will enable to learn more about each method and determine which will be best suited and most cost-effective for your business. A reputable cargo shipping company will be able to provide valuable insights on these considerations.
If shipping cargo abroad, be sure to familiarize yourself with current international shipping regulations.
Obtain all available information with regard to the definition of various international shipping terms and categories which may apply to air and overseas cargo transport of your merchandise. Note that these terms and categories will dictate such factors as whether or not your company will be responsible for international duty fees or taxes upon arrival at the shipping destination. Be aware of any hidden fees that may come into play during the process. Custom charges, export compliance and proof of delivery are among the complexities to be considered when shipping internationally.
Additionally, pay special attention to understanding international customs laws; failure to take this extra step may result in unnecessary challenges and losses. Be sure to consult your air and overseas cargo transport carrier regarding the important terms of international shipping, the customs process and how their service options can help you save costs.
NEVER "guesstimate" shipping fees, and ALWAYS double-check your figures.
This one may sound like a no-brainer, but in the heat of trying to keep up with a last-minute rush of items ordered for shipment, it's surprisingly easy to neglect these seemingly minor details, (these become MAJOR details when tens of thousands of dollars are lost as a result of cutting corners). Ask your air and overseas cargo transport service to verify all numbers prior to shipping your merchandise.
Insure your cargo.
Granted, you'll take great care in the packaging of your all-important merchandise, and rely on the same consideration from your air and overseas cargo transport carrier. But even with the best of preparations, there are simply some unforeseeable circumstances that cannot be controlled, such as acts of nature or unpreventable catastrophes. To prevent losses from such unlikely situations, be sure to obtain sufficient insurance to provide the security your company needs when shipping goods.
A reliable freight shipping carrier's services should include the ability to make appropriate cargo insurance coverage available for purchase by customers. The types of insurances available to commercial and private parties are:
All Risk (including War Risk) via Air, Ocean and Truck
FPA (Total Loss/Catastrophic) Coverage
Air and Overseas Cargo Transport Services
At ETC International, our freight network has been serving companies in need of commercial and industrial cargo transport, both domestic and internationally, since 1984. With nearly 30 years experience in air and overseas cargo transport, we have an expert understanding of all the ins-and-outs of commercial shipping. As a result, we are able to provide invaluable information to our commercial clients to help them avoid common cargo shipping mistakes. We possess the know-how, so you don't have to.
We are happy to start by providing a no-cost, hassle-free rate quote on air and overseas cargo transport for manufacturers, retailers and wholesalers. Next, we can discuss additional considerations of the shipping process, so your business can start shipping goods to paying customers right away!