Shipping back & forth! Leaving it to the premier professional logistics
Why using one freight network over fragmented & unrelated freight companies?
This is a live shipment that is taking place as we speak. Shaun, the shipper is sending via ETC International Freight System an air shipment of US made tools to Basel, Switzerland for the purpose of dismantling an older US made aircraft with a fuselage of 74′ long + the wings & tails. Once the return shipment is prepped, we are returning it on flat racks & enclosed containers  to the West Coast. This aircraft being US made & will be cleared as returned to the States as US Goods.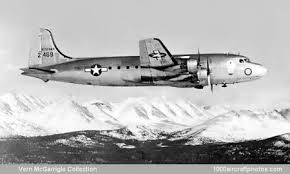 We have for you the air export pricing, clearance & delivery to Basel as well as a second pricing showing the inland Basel, Rotterdam, then the ocean freight, USA clearance & delivery back to Los Angeles.
First, we invite you to take look at how involved the shipments are & how ETC International Freight System (
www.etcinternational.com
) itemizes each phase & get the shipper a comprehensive pricing.
To the attention of Shaun —- CA.
Commodity Engine Stands & tools USA made
40" x 48" x 60"  –  approx. 300 lbs gross weight & 694 pounds – 315 kilos in volume weight – 79" wide 64" length X 83" height . 1500lbs gross weight & 2528 pounds – 1147 kilos in volume weight Totaling" 1462 kilos
Dear Shaun:
Thanks for calling in your air rate request & meeting with us, I am happy to assist you. At the dimensions (see above) you gave us, the airlines will charge you based on your volume weight of 2843 pounds (1462 kilos) versus your actual weight of 1800 pounds. This is based on your commercial value for customs only of $ 5,000.00 or less.
ETC Intl. Freight System is a licensed air & ocean freight forwarder (IATA, FMC, NVOCC bonded). A California Corporation since 1984, whether, you seek air or ocean freight & to our broad customer base, we offer warehousing, distribution, packing, crating, trucking, customhouse brokerage & inland delivery/pickup services. For more information or pricing through the web, please visit us at www.etcinternational.com.
Please review our estimate below:
Air export Los Angeles to Basel, Switzerland
Local Services
ATA Carnet Application fee: $ 650.00
Messenger fee: $ 85 (2 trips)
ATAbond to alleviate tax & duty: $ 95.00
Pick-up from Los Angeles without lift gate from a business TSA affiliated carrier only): $ 480.00
Lift gate (optional): $ 85.00
Sub-total (invoice value of $ 5000): $ 1395.00
Export services
Line Haul: $ 198.00
U.S. Terminal Charges: $ 508.00
Export Documentation / Handling: $ 119.00
Air Freight to Basel Airport (inclusive of fuel surcharge & TSA Security fee): $ 5,055.00 (based on the volume weight of 2843 #)
Marine Insurance (optional –  All risk): $ 0.89/$100 of the Value Declared
Airport security fee: $ 15.00
Sub-total before insurance: $ 5895.00
Overseas Swiss import charges
Terminal Warehouse receiving fee: $ 389.00.00 
Customs Entry (Import Clearance with ATA Carnet): $ 250.00 
Delivery (live unload 1-hour free & $ 89/additional hour): $ 500.00
Sub-total: $ 1139.00 
Grand total before insurance: $ 8389.00
Notes:
Any fees assessed due to customs exam/inspection (i.e. exam
fees, storage fees) are not included, and can be paid directly to the parties assessing these charges
Frequency: 1 freighter flight per week
Estimated transit time: 2 to 3 days (subject to change)
Notes:
Please always refer to the information (disclosure) sheet, see attached.
Once your shipment is booked, it is your acknowledgement of the rate
schedules and our terms & conditions.
Please refer to this email in any future correspondence. Thanks again and please let me know of your job date & if you would like to book the space with us now, please contact us to find out our pre-payment modalities.
Your ocean quote will follow separately.
Cordially,
Reid Malinbaum / ETC Intl. Freight System since 1984
21039 S. Figueroa Street, Suite 101, Carson, California 90745
1-800-383-3157 – Direct 1-310-632-2555 Ext 103 -Fax 310-632-3044
E-Mail: reid@etcinternational.com –
FMC & IATA licensed, NVOCC bonded. Rated AA from the Better Business Bureau
We invite you to return to our blog this Thursday, we will give you the scoop on the return shipment, which was based on 3 oversized flat racks & 1 x40′ HQ container. We look forward to having you read our blog & if you have any shipment of your own, we welcome hearing from you whether your email us at Sales@etcinternational.com or contact us through our website at www.etcinternational.com . For immediate assistance, pleae click the button below: