By Reid / ETC International Freight System
International Shupping, Freight Forwarders in California, Global ogistics, Air, Ocean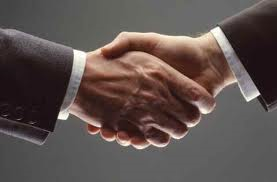 In the world of mass production, poor expertise & lack of personal engagement costs businesses far more than anticipated. We all get what we pay for. ETC Intl. Freight System, has no aspiration to be the K-Mart of the forwarding business.
We are independently owned & although part of an industry highly regulated, we help you close the gap and manage your shipments from inception to end. Our employees' knowledge & dedication are of paramount importance in the services that we render, which bear our name. Customer satisfaction is the guiding principle for all our activities.
ETC Intl. Freight System is a licensed freight forwarder, NVOCC bonded & a California Corporation since 1984. Whether, you seek air or ocean freight & to our broad customer base, we offer warehousing, distribution, packing, crating, trucking, customhouse brokerage & inland delivery/pickup services. For more information or pricing through the web, please visit us at www.etcinternational.com.
Reid Malinbaum
Industry News
International Shipping, Air, Ocean Shipping, Overseas Shipping
Rotterdam Cool Port Plan Unveiled
Facility is to serve as an intermodal hub for transshipping and storing refrigerated and frozen products
Europe Container Terminals, Rotterdam's biggest container handler, is joining forces with the port authority and Dutch logistics group Kloosterboer to develop a pan-European intermodal hub for transshipping and storing refrigerated and frozen products.
Work on the new Rotterdam Cool Port facility will begin next September, and it is scheduled to be fully operational within a year.
The aim of Rotterdam Cool Port, to be located in ECT's City Terminal in the inner port of Rotterdam, is to become the hub for temperature-controlled products heading for Europe, the companies said.
Products including fruit, vegetables, meat and fish will be transported across Europe via inland waterway barges, rail and short-sea shipping.
A cold and frozen storage facility and a cross-dock facility for rapid transit operations will be built and integrated into the existing transshipment process at ECT City Terminal.
Around 90 percent of fruit imports into Rotterdam arrive in containers.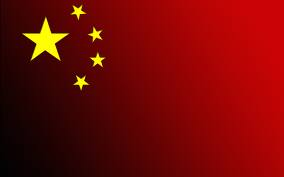 US Food Exporters Finding Growing Market in China
U.S. supplies 13 percent of China's food market
Although China's growth has slowed from double-digits down to the high single-digit range, the growth of food consumption is showing no signs of slackening.
Chinese food sales grew 13 to 14 percent in the first half of 2012, according to Robin Wang, director of SMH International, a marketing consultancy based in Shanghai.
The U.S., which supplies 13 percent of China's food market is the second-largest foreign supplier after the EU, which has a 15 percent share, Wang said in a session of the Food Export Marketing Forum in Chicago, which is sponsored by the Food Export Associations of the Midwest and of the Northeast.
The ASEAN countries moved past Japan to become the third-largest food supplier to China last year.
"China has huge potential to become the world's largest market for imported food," Wang said.
U.S. exports of processed food and agricultural exports to China totaled $21.91 billion in 2011, compared with $19.42 billion in 2010.
The market for imports of processed food and packaged goods is growing rapidly. "The 'Made in the USA' label is attractive to Chinese consumers but only if the price is right," he said.
But the growth of U.S. processed food exports to China is hindered by complicated import procedures and requests for documentation.
U.S. exporters of processed foods also need to find their way into the vast Chinese market, which consists of many different regional markets that have different preferences. This makes it hard for U.S. exporters to set up a nationwide food distribution network for the same products, he said.
One example of this is that Chinese consumers do not have the taste for sweet cookies or crackers that U.S. consumers do, so some U.S. baked goods have to be reformulated for the Chinese market.
The rapid growth of China's middle class is leading to a growing awareness of quality and food safety, especially after several incidences of contaminated food products. "People are willing to pay more for quality foods, especially white-collar workers," Wang said.
Another area of the world that is developing tastes for imported foods is eastern Europe, said Sam Bessinger, vice president of mk2 GmbH, a marketing and communications company based in Bonn, Germany.
The growing food markets in countries from the Baltics to the Balkans and the Black Sea are largely served by western European suppliers and supermarket chains. "Eastern European supermarkets now look like those in western Europe," he said.
U.S. supplies 13 percent of China's food market
The largest food imports consist of processed foods, nuts and dried fruits, legumes and wine and spirits.
Eastern European consumers are willing to spend more for name brands from the U.S. A particular favorite for them a various U.S. barbecue sauces, for which they will spend up to 15 euros, Bessinger said.