Ocean Freight vs. Air Freight International Shipping: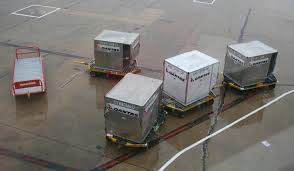 When it comes to international shipping, there are many choices. However, after sifting through all the different methods that are available, we can easily see that the 2 primary selections breakdown into either shipping by ocean or shipping by air. Assuming you can agree with us that these are the two major methods for international shipping, then we would like to consider the 4 concerns that top the list when making this decision.
---
Cost – Reliability – Speed – Environment:
As you research this fairly common question in the overseas shipping industry you will understand that every situation is different and ultimately the decision you make will be based on your own, specific situation. Use the information you gather through research as a guide and a comparison of multiple situations. The more you can isolate specific information and determine how it compares to your own, the better your researched information will actually help. The research we offer here comes from many different sources and we hope it will help you with your decision.
1. Ocean Freight vs. Air Freight Cost:
The first thing you need to consider is "how" international shipping companies charge for their services. Be sure to understand the differences between "weight" and "billable weight" which is determined from a calculation using total weight and the total size of your shipment. Sometimes, billable weight is also known as "chargeable weight". It might also help you to know that the two most common container sizes are 20′ and 40′ long. Ocean freight carriers normally base their charges on number of containers. If you are shipping products that won't fill one complete container, you might then be charged by cubic meter. The best way to process this information is by understanding that under normal circumstances, shipping by ocean will normally be less expensive than shipping by air, however, as your shipment gets smaller in overall size, so does the line between the total cost of shipping by ocean and shipping by air. At some point, it could be less expensive to ship overseas by using an air freight service.
2. Dependability Between Shipping by Air Or Shipping By Ocean:
Dependability is an issue we have to face when deciding on any service provider and we suggest you use whatever measuring stick you current use along with the information we can provide here in this blog post. If you stop and think about it for a minute, common sense might tell you that air freight is typically more dependable than ocean freight transportation simply based on the time factor (which we will discuss later in this blog post). Just by understanding that ocean shipping takes much longer may be a hint as to which is more reliable and this would be an accurate hint. If you are really going to drive deep into the numbers, you then must also take into consideration that air freight service has been around for a much shorter time then it's counterpart. Other factors that we can share through our own years of experience is that ocean carriers are commonly off schedule and perceive a one or two day delay as normal and acceptable. You should also be able to see from a common sense perspective that delays within the air freight industry are not as harmful because flights are more frequent throughout the world so delays are shorter. Make sure you partner with the best international freight forwarder to help you manage all dependability related issues.
3. Shipping Speed Of Ocean Freight Carries vs. Air Freight Carriers:
Again, common sense will tell you that air freight is much faster than ocean freight. This is the biggest difference between these two types of freight services because in just about all businesses, time is money. So, does the higher cost of air freight get diffused by the increase in speed? Also keep in mind that as we move forward, technology is consistently making ocean shipping faster. This is happening through better vessels, faster freight management resources and more accurate and faster communication.
4. Impact On The Environment, Ocean Freight vs. Air Freight:
Maybe this is an area that you haven't considered much but all responsibile businesses need to account for their environmental footprint. As ongoing players in a more global business structure, it is more important than ever that we all do our part. If ethics and environmental responsibility doesn't mean much to you, you can always take into account how the public views shipping organizations that do.
This category is almost a clean knockout. Air freight transportation has a much higher level of CO2 output and clearly is more damaging to our environmental resources. Yes we have all read the headlines about oil spills and other ocean shipping related disasters but even considering these real challenges, ocean shipping still leaves the smallest environmental footprint.
---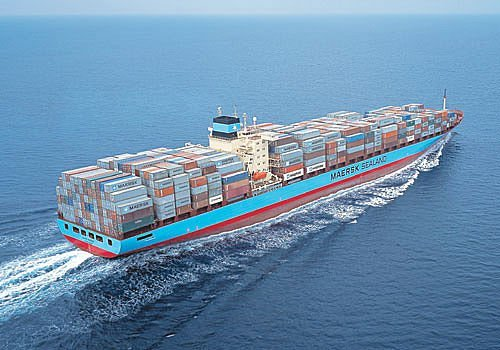 CONCLUSION:
Making the important decision on using these two different forms of international shipping isn't always an easy one. This is why we always recommend you speak with an experienced international shipping company like ETC International Freight Systems. Many of our clients tell us that being able to lean on an experienced shipping partner makes the biggest difference between doing it and doing it right. If you need a rate quote or are considering talking with a talented and experienced ocean freight or air freight services provider, use the button below. We welcome you to reach out and ask any question you might have. We can also help you with warehousing and distribution challenges and solutions.