ETC International Freight System
Freight Forwarders in California, Global Logistics, Air, Ocean Overseas Shipping, Transportation
JOC reporting on truckloads
Housing, Manufacturing Boost Truckload Spot Market
William B. Cassidy, Senior Editor | Feb 05, 2013 12:55PM EST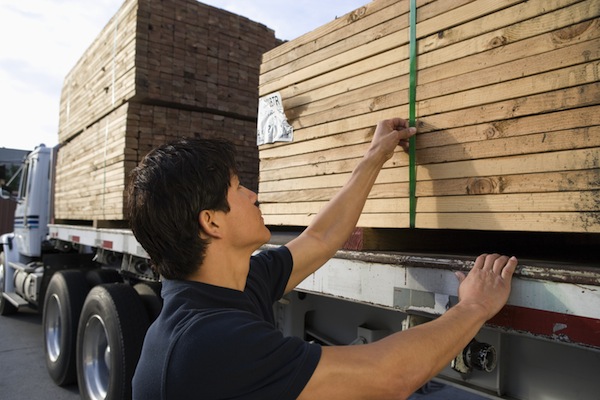 A strong start for the spot truckload freight market bodes well for increased truck volumes in 2013, as the housing market and industrial freight heat up, according to load-matching service DAT.
"We are seeing some pretty significant year-over-year growth levels in freight volumes," David Schrader, DAT senior vice president of operations, said in a telephone interview Feb. 1.
That could mean higher prices and tight capacity for shippers as the domestic consumer economy picks up speed toward the second quarter, merging with a stronger industrial shipping economy.
Spot market truck freight volumes were up 30 percent in early January, Schrader said, following the strongest December and November in the history of the DAT North American Freight Index.
Some of that demand comes from post-Huricane Sandy reconstruction efforts in the Northeast, but spot market freight activity is strong in other parts of the country as well, Schrader said.
"What I'm reading is confidence is back," he said. "The housing market is no longer a headwind, it's actually a tailwind," driving increases in truckload freight in several regions of the country.
In December, housing starts were up 37 percent year-over-year, according to the Commerce Department. An estimated 780,000 housing units were started in 2012, up 28 percent from 2011.
Applications for building permits rose 30 percent in 2012 and housing completions were up 11.4 percent to an estimated 651,400 units, according to data released by the department Jan. 17.
That means more lumber and other building supplies are on the road. "There's a huge movement of lumber moving from the Pacific Northwest," said Mark Montague, DAT industry pricing analyst.
Some of that lumber is heading to the Southeast, where "construction season is already under way, and we're seeing some seasonal tightness in flatbed capacity," Montague told The Journal of Commerce.
He also sees stronger demand for more industrial freight — from car frames to steel — tightening truckload capacity in some areas of the country as the first quarter rolls toward spring.
Manufacturing output increased 0.8 percent in December, after rising 1.3 percent in November, largely driven by rising sales of cars and automotive parts, according to the Federal Reserve Board.
In its most recent Beige Book report, the FRB noted increased manufacturing activity in six out of nine districts and higher transportation volumes in all six districts reporting transportation data.
"We've got a real dichotomy going" between the industrial and consumer freight markets in early 2013, Montague said, as well as regions of the country with significantly different industrial bases.
"I think some of the brown box shippers are experiencing slack capacity" in some areas, he said, which is not unusual in the post-holiday season. Industrial demand is filling a freight gap for truckers.
In addition to manufacturing and construction, the energy sector is contributing to higher spot market freight volumes, Schrader said, particularly the oil and shale natural gas drilling business.
"The supply chain for that business has not been normalized, and a lot of the moves are peak moves that occur on a one-time basis, and so wind up on the spot market," Schrader said.
Shippers could be hit with some "sharp" trucking price increases in the second quarter when increased consumer demand kicks in, Montague said, though it is unclear how long price hikes might last.
More stringent hours-of-service rules for truck drivers and other federal regulations could make the second half of the year potentially more expensive for those buying trailer space, Montague said.
"There are a lot of little things chipping away at a capacity that could create some challenges (for shippers) down the road," he said. "There are a lot of obstacles to finding drivers."