Are you really working with the correct freight forwarder?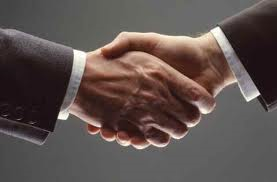 Are you getting short changed with mediocre services?  How do you know if you are working with a great freight forwarder? International shipping whether air or ocean freight requires dedicated experienced & knowledgeable staff. Not all of the forwarding outfits have the negotiating skills or sourcing to get you the best rates or the infrastructures to handle it, not to mention the personal touch.
Are you in close communication with your forwarder? Are you being heard & your questions answered? Are they working in a progressive manner, advancing the process every time you communicate with them?  Understanding your product, and, knowing the regulations.
How responsive and engaged is your international forwarder? Talking, then emailing the content with already getting a sense of great direction is where it all begins, but not where it ends. Our staff at ETC International Freight System listens to you and gear up already planting seeds getting you on your way to understand and retrieve pertinent information readily useable. Your words and our timely follow-ups are the core to getting the right level of air, ocean shipping services on the right course to shipping successfully.
Staying the par.
     Say, you choose ETC International Freight System; you deal with Dimitri Malinbaum or Danna Creal whatever the freight matter is.     They will assist, follow through from the very inception of your shipment  and see a successful outcome. They will keep you informed & abreast of  any development allowing you to be in the driver seat, so to speak. 
Air Freight or Ocean Freight, Warehousing, Supply Chain. What sets them apart is the additional value they bring, such as personality, engagement, experience, good technology, data, and analysis of your shipping patterns.
     Versatility, our staff Moses Posada, Reid Malinbaum align themselves with your organization's strategic goals. What is it about your cargo insurance?
What does it all mean; in the world of mass production, poor expertise & lack of personal engagement adding unexpected costs & aggravation? ETC Intl. Freight System, has no aspiration to be the K-Mart of the forwarding business. We are independently owned & although part of an industry highly regulated, we help you close the gap and manage your shipments from inception to end. Our employees' knowledge & dedication are of paramount importance in the services that we render, which bear our name. Customer satisfaction is the guiding principle for all our activities.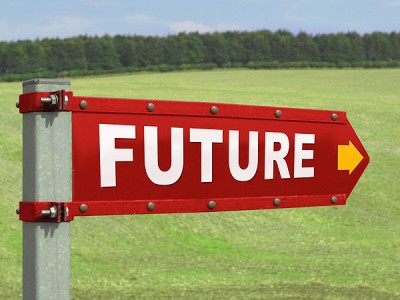 If you are looking to make a difference with your full container loads, oversized cargoes (air &
ocean) or about to start a new overseas venture, small or large, whether seeking air or ocean services, parcel shipments, air freight consolidation or ocean consolidation services to & from world destinations / origins join us at www.etcinternational.com – Sales@etcinternational.com
We have tons of freight experiences, we are about to celebrate our 30 years in business & proud to perpetuate a second generation company.
ATA Carnet Sourcing is here!
www.etcinternational.com Sales@etcinternational.com
What is an ATA Carnet?
A Carnet is an international customs document that provides duty-free customs clearance for temporary imports into foreign countries and can simplify entry by eliminating the need to post a Temporary Import Bond. Recognized in over 90 destinations, virtually all goods, whether hand carried or cargo shipped, are covered by Carnets. 
But the Carnet doesn't only reduce costs; it also acts as a United States registration of goods and is valid on multiple trips for up to one year. It covers a broad range of merchandise including trade show booths, personal computers, satellites, industrial machinery, diagnostic equipment, jewelry, photographic and video equipment, repair tools, live animals, rare gems, vehicles and more. And there are not surprises. Carnet fees are paid prior to your departure so you know what the cost will be before you leave.
ETC Intl Freight System has provided assistance with ATA Carnet issuance since 1984. We have the resources to assist with ATA Carnet issuance in as few as 24 hours – sooner in some cases – and have service professionals that can answer your questions quickly and accurately.
Other Benefits of using a Carnet
There are other ways the Carnet can help ease the process of temporary importation, as well. Because the Carnet is valid for up to one year, users can travel to as many Carnet member countries as necessary during that period. In addition, partial and split shipments can be made. You don't have to take all of the merchandise listed on your General List on each trip so one Carnet can cover the needs of several trips for different purposes.
Are There Countries Where I Might Not be Able to Use a Carnet?
While many countries accept Carnets, not all countries are member of the Carnet Convention. Some destinations that DO NOT ACCEPT Carnets* include:
All countries in South and Central America; the UK Virgin Islands or Tortola and Roadtown;
The U.S. Virgin Islands of St. Croix, St. John and St. Thomas; and the Caribbean Islands of
Anguilla, Aruba, Antigua/Barbuda, Bahamas, Barbados, Bermuda, Cayman Islands, Dominica,
Grenada, Jamaica, Netherlands Antilles, St. Kitts-Nevis, St. Lucia, St. Vincent Grenadines,
Trinidad & Tobago, and Turks & Caicos Islands.
* It is possible that carnets may be accepted in these and other countries. The USCIB, however, will not guarantee their acceptance as a temporary importation. 
Below is a complete list of ATA Carnet accepting countries:
1. Algeria    34. India    66. Norway
2. Andorra    35. Iran    67. Poland
3. Australia   36. Ireland      68. Portugal
4. Austria    37. Isle of Man   69. Puerto Rico
5. Bailiwick of Guernsey  38. Israel   70. Reunion Island
6. Bale4aric Isles   39. Italy    71. Romania
7. Belarus    40. Ivory Coast   72. Russia*
8. Belgium    41. Japan   73. St. Barthelemy
9. Botswana   42. Jersey   74. St. Martin
10. Bulgaria        43. Korea      75. St. Pierre
11. Canada    44. Latvia   76. Senegal
12. Canary Islands   45. Lebanon   77. Serbia
13. Ceuta    46. Lesotho   78. Singapore
14. China    47. Liechtenstein 79. Slovakia
15. Chile    48. Lithuania   80. Slovenia
16. Corsica        49. Luxembourg   81. South Africa
17. Croatia    50. Macao   82. Spain
18. Cyprus    51. Macedonia   83. Sri Lanka
19. Czech Republic   52. Malaysia   84. Swaziland
20. Denmark      53. Malta      85. Sweden
21. Estonia    54. Martinique   86. Switzerland
22. European Union   55. Mauritius   87. Tahiti
23. Finland        56. Mayotte      88. Taiwan**
24. France    57. Melilla   89. Tasmania
25. French Guiana   58. Miquelon   90. Thailand
26. French Polynesia   59. Monaco   91. Tunisia
27. Germany   60. Mongolia   92. Turkey
28. Gibraltar   61. Morocco   93. United Kingdom
29. Greece    62. Namibia   94. United States
30. Guadeloupe   63. Netherlands   95. Wallis-Futuna Islands
31. Hong Kong   64. New Caledonia
32. Hungary    65. New Zealand
33. Iceland
Countries in italics are part of the European Union (EU).
*The U.S. Council for International Business strongly recommends certain guidelines when traveling to Russia.
**Taiwan, through a bilateral agreement with the United States, accepts TECRO/AIT Carnet.
Call ETC International Freight System at 1800-383-3157
Welcoming you into our freight network, we look forward to your next air or ocean shipment & be sure to ask about our cargo insurance (sales@etcinternational.com )