If you're planning a move to a new home overseas, there will a lengthy list of details to tend to, and no doubt a great deal of stress to go with them. The move will be a lot of work; there's no getting around that. But there are several things that you can do to make your overseas relocation considerably easier. Chances are you're on a very specific timeline, and you can't afford to forget important tasks along the way.
Household Moving Overseas Checklist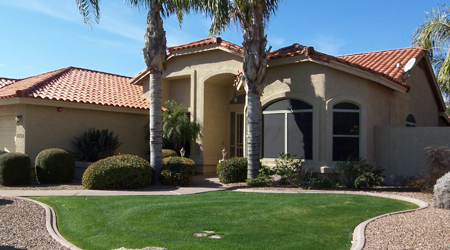 One of the most productive steps you can take when moving overseas is to plan ahead. Begin with a simple checklist to eliminate much of the confusion that ensues when we attempt to 'play it by ear' during the move. Your list should include all tasks that will be associated with your move, such as packing/storage considerations, utilities to cancel or transfer, address change notices, arrangements for plants & pets, etc.
Work your way through the list ahead of time, making your overseas moving preparations during the 'quiet time' afforded to you prior to the actual onset of seemingly endless moving tasks ahead. Taking this step in advance will enable you to free you up to 'think on your feet' for the inevitable unforeseen circumstances that arise during the packing and moving process.
Here's a convenient checklist to get you started before you start moving your household overseas – you can add your own great ideas this list as they come to mind.
Get started early! This is possibly the most critical item on your checklist; the remaining tips on the list won't be nearly as beneficial if you haven't allowed yourself enough time to implement them. Expect that your household moving details will nearly always take more time than expected, so begin packing any belongings you won't be using in the near future as soon as you possibly can. It's very difficult to estimate how many boxes you'll need for all of your household items, and once you start filling the boxes you'll likely be surprised at just how much more 'stuff' you have than you thought.
Round up your household packing supplies. Anticipate what you will need for the move; particularly if you're moving your household overseas, you certainly don't want to cut corners because you ran out of necessary items to do it right. Plan to have these items onhand in advance:
Get rid of everything you don't need. Sure, it hasn't been any trouble to hang onto un-used or obsolete items when they're tucked away in a garage or attic space, but if you're moving your household overseas, you don't want to carry those unnecessary items with you; they'll only waste your moving time, add to moving expenses, and take up precious space. If you're pulling things out of hiding in order to move them, you can just as easily carry those unwanted items to the curb or nearby donation center. This is the perfect time to get around to it!
Label every box you pack. You'll undoubtedly thank yourself later. Thick, permanent black marker on large labels will enable you to note box contents at a glance. This may seem like a lot of extra work, but it will save you a great deal of time in the long run, when you reach your new home and seek out that 'one certain thing' you didn't expect to need right away. If possible, a list of items within each box should be written and affixed to the box as well, to help further narrow down where items are packed without having to open each box labeled within a given living area.
Pack and store by room. This may sound obvious, but surprisingly it is quite common that during a moving process, boxes will get intermingled from one room to the next. Don't be tempted to move kitchen boxes into the living room area to free up space to work, only to find later that all rooms are now one single pile of boxes in your garage, and in need of re-sorting. When you arrive at your new home overseas, the last thing you want to do is have to sift through the entire household pile just to locate necessary bedroom or bathroom items. Keep the rooms sectioned together at all costs. Which brings us to the next item on the list…
Keep one section of boxes solely for items you know you'll need immediately upon arrival at your destination. After a move you will be tired, and you will still have a lot of work to do at the other end, unpacking everything you've packed in the steps above. You won't be able to unpack the entire home on the night you arrive, and before you'll be in need of certain items such as toiletries, medicines, eating utensils, and any important documents you'll need at a moment's notice. Plan one section of boxes, (preferably marked clearly in red or another bright color), that will contain only those "immediate need" items. Make sure these items are quickly accessible during and after your move, and once you enter your new home you can unpack those critical necessities for use right away.
Consider hiring professional movers to handle these all-important packing, storing and delivery tasks. While you can certainly obtain supplies and pack your own boxes, a professional moving service has the experience to handle these tasks in a fast, organized fashion, and they eliminate much of the exhaustion associated with the household moving experience. They also have tools and equipment needed to relocate heavy furnishings, and make the move safer for household occupants. Most professional moving services also provide a specified number of boxes and packaging materials, as inclusive with their services.
We hope this list will help you get a jump-start on the household moving process. Thinking through the items above will eliminate much of the guesswork and stress of the situation.

At ETC International, we understand the moving process and how intense it can be for those tackling such an endeavor. It is for this reason that we offer convenient overseas household moving services, performed by our experienced in-house team of packaging/crating/loading specialists, (as opposed to contracting out our services) to ensure the highest level of dedication and commitment in making your overseas household move the most hassle-free and satisfactory experience it can be.
We provide on-site loading services, ramp and dock-high warehouses, and short or long-term warehousing to eliminate the need for third-party storage facilities and expenses. as part of your moving checklist, take a moment to get a free, no-hassle quote to see just how cost-effective – and convenient – our overseas household moving services can be.