THE INTENSIVE HEADACHE
WHY SHIPPERS (tax payers) SHOULD PAY FOR AN IMPOSED CUSTOMS EXAM THAT SHOW NOTHING REPREHENSIBLE.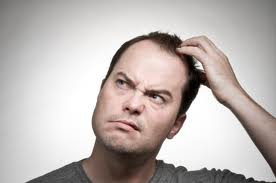 What is intensive exam CET exam in US import clearance?
Sourced by howtoexportimport.com
How does Intensive exam hold function under US import customs clearance? Who conducts Intensive Examination under US import clearance? Who is responsible to pay the charges under Intensive exam hold / CET exam hold under US import clearance? What are the procedures carried out by CET in an Intensive Examination in United States under Import clearance procedures? Who collects exam hold charges under Intensive Exam conducted by CET in United States.
In this article, I would like to explain the method of conducting Intensive Examination by Contraband Enforcement Team CET under US import customs clearance formalities. Also I would like to invite your attention on exorbitant charges on exam holds under an Intensive Examination by CET payable by importers, although no contraband found on imported goods.
What is CET exam under US import clearance?
Contraband Enforcement Team (CET) is a designation of US customs department. Normally CET exam is done to protect from narcotics, drugs or weapons. A physical examination of cargo is undertaken by Contraband Enforcement Team. In an intensive exam, normally the container is called to nearest CFS or port location. The complete physical inspection of each item in the container is carried out.
Once CET ordered for an intensive examination for a particular container by the US customs, the said container is moved to the nearest CFS for inspection. Private contractors are authorized to undertake this kind of job and the charges is on account of importer (?). The respective terminal will be intimated by customs and in turn to the carrier about the 'hold'.
At some of the Terminals, importer can opt the freight station in which the cargo to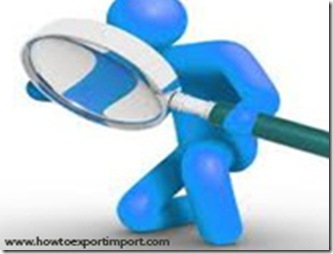 be inspected. Once after moving cargo to the freight station, the cargo is de-stuffed, whole or part and thorough inspection is carried out. Once after inspection, if customs satisfied to release the container, the container is moved back to port for necessary on-carriage, after collecting the 'intensive exam charges' by private agencies authorized by CBP. If importer cannot pay the said charges in time, the container will not be moved further, although customs already released the container. In addition to the above charges, demurrage / storage also can be attracted on such goods. Under 19 USC 1467, CBP has the right to inspect any import cargo arrives in US. It is the responsibility of importer to make the import goods available for examination. Importer is also responsible to pay all charges related to such intensive examination. 
I have no doubt on the responsibility of CBP to protect the nation from contraband, and the duty of any importer to make available the imported goods for inspection before CBP. However the question is why has the importer to pay charges on customs hold, if the goods are not detected contraband?  Also read Who can inspect import cargo in US
May CBP amend 19 USC 1467 in future in this regard?
Please note, Intensive exam hold can be ordered by any other government agencies of US to inspect import goods other than CET
In this article, I have explained the procedures and formalities of intensive examination conducted by CET under Import Customs clearance in US. Also I have brought your attention on importer's responsibility to pay exam hold charges under intensive examination conducted by CET under US import clearance. Would you like to add more information about Intensive Examination under US import clearance procedures? Have you experienced exam holds by CBP or other government agencies of US under your import to US?
The forwarders have the painful task to explain to the shippers how extensive & expensive a customs exam can be, it is a dishartening job & sometimes shippers can afford the added costs. Customs do not carry any of the burden & they are hardly approchable.