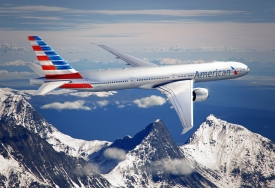 American Airlines, US Airways Merging
Content by AIN Air Transport Perspective 
In view of the criticisms placed on the air cargo losing shippers going via ocean freight, we see here at year-end 2013 financial results from the newly reconstituted American Airlines Group established that the merger of AMR Corporation with US Airways has resulted in a carrier more viable than the sum the previously separate airlines.
For the whole of 2013, the combined businesses reported a net profit of $1.9billion—an almost four-fold increase on the equivalent $407 million profit the two companies earned in 2012. For the fourth quarter of 2013 alone, the merged entity recorded a $436 million net profit. In a January 28 statement, the new group called a comparison of combined year-over-year results–taking into account US Airways' results for the whole of 2013–"more meaningful."
"The early returns on our merger are very positive," commented American Airlines
Group CEO Doug Parker. "Our teams are working well together and our customers are already
beginning to see the benefits of our combined network."
In addition to anticipated cost savings, American Airlines and US Airways have already launched an initial phase of code-sharing arrangements for their respective services. They also provide reciprocal benefits through their loyalty programs.
For shippers, we can expect improvements through 2014.
Source by JOC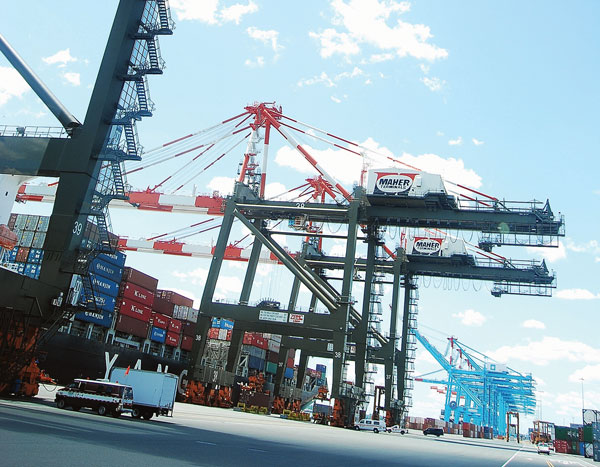 ETC International Freight System (Sales@etcinternational.com) commented on our last blog, we discussed the shift taking place in the air cargo industry.  Some numbers have been thrown at us, such as 80% of shippers and freight forwardersexpect to migrate away from air freight to ocean. We disagreed with this assertion then & disagree with it still.
Although, for East Coast ports are looking up on the export side, as the global economic recovery fuels demand for everything from automobiles to grain and forest products. But a number of variables could disrupt the ports' projections, on the upside and the downside.
Port are cautious about forecasting higher growth than the relatively healthy rates they racked up last year. Although positive about export prospects, they remain cautious on imports, so their forecasts will be on the conservative side until they see how U.S. consumer demand plays out. On the upside, the possibility of West Coast labor disruptions could cause some
diversion of cargo to the East Coast.
"No one is overly bullish about the year, but it is going to be a positive growth year for us because of the recovery in the global market, so overall we feel pretty good," said Curtis Foltz, executive director of the Georgia Ports Authority.
With ports forecasting volume growth of 2 to 7 percent this year,  depending on how the regrouping of carriers plays out. The impact of the potential introduction this spring of the three
mega-alliances among large carriers, including the P3 Network of Maersk Line, Mediterranean Shipping Co. and CMA CGM, the G6 Alliance and increasing likelihood that Evergreen joins Cosco, "K" Line, Yang Ming and Hanjin in the CKYH Alliance.
"One thing we all have to watch is the development of the mega-alliances," said Jim Newsome, president and CEO of the South Carolina Ports Authority. "We are going to potentially have three big alliances if Evergreen and CKYH work together, and all the ports are going to have to watch how they deploy their ships."
Other ports also are waiting to see how the new alliances configure their networks. "All the large carriers are looking for dance partners," Foltz said. "There is a sea change going on with the G6 maturing into its second year, the P3 carriers probably coming together and deploying their different service strings."
Some ports don't expect the mega-alliances to have much impact. "We already get calls by the P3 members and also have all the other alliances and ship lines in them," said Rodney Oliver, interim executive director of the Virginia Port Authority. "What comes into play for us is where we service that business. We control all the container terminals, so it's a matter of trying to figure out which terminal will serve which alliance member."
The development of mega-alliances also could spell new challenges for the ports. As the big carriers combine services, their purchasing power and container volumes will give them more leverage to pressure ports to keep their terminal-handling fees down. This will make the intense competition among the ports even fiercer, especially where cargo bound for the Midwest or mid-South is concerned, because such discretionary shipments can be funneled through any
port with good intermodal rail connections.
The SCPA lowered its growth forecast for 2014 from last year because it gained two new carrier services in 2013 that it does not expect to repeat in 2014. One was a vessel-sharing alliance between Maersk and Hamburg Sud in the Australia-New Zealand trade, and the other is a new G6 service, the CEC, from Asia via the Suez Canal.
"We are always looking for new services, but we don't forecast them," Newsome said.
The port's main emphasis is on increasing exports. It's building agricultural exports through the development of grain trans-load facilities that blow grain from rail hopper cars bringing grain from the Midwest into export containers. Export volumes are recovering from the effects of the severe drought in 2012, especially because of emerging market demand.
 "We expect slow, steady growth this year, with help from two new services we gained last year," said Steve Cernak, Port Everglades CEO and executive director. The port landed a pilot service by Hamburg Sud to import fresh grapes and blueberries from Peru and a trans-Atlantic service operated by the Grand Alliance carriers. The port's growth depends largely on its regional trade with the Caribbean and Latin America, which account for 83.9 percent of its volume and 14 percent of all U.S. ocean trade with those markets.
All East Coast ports have big infrastructure projects planned or under way to increase capacity and deepen their harbors so they can handle the big post-Panamax ships that will call at East Coast ports when the Panama Canal completes its expansion project in late 2015. But because of delays caused by a series of engineering problems, one port executive doesn't expect it to be
completed until the end of 2016. If so, this will give the ports some breathing room to complete their projects.
A further delay in completing the Panama expansion project also could result in the shift of more Asia-East Coast vessel traffic to the Suez Canal, which doesn't have size limitations and can handle the large post-Panamax ships that have much lower slot costs.
The shift to Suez already has had a major impact on some ports. "We saw a major shift in 2012 and 2013, as we picked up a lot of first-in, last-out calls," Oliver said. The Port of Virginia, which had two first-in calls via Panama a year ago, picked up an additional call via Suez and added two last-out calls via Suez to the three last-out calls it already had, one to Asia via
Panama and two on the trans-Atlantic.
"There are two things that could result in a further shift to the Suez Canal. One is any further delays in completing the (Panama) locks, and the second is pricing," Oliver said. "Depending on what that pricing structure is, it could have an impact." 
Panama Canal Administrator Jorge Quijano said this month that the canal authority is considering proposals for a new round of toll increases that would take effect next year. He said he hopes to release the proposals by the end of February.
 "2013 should be a record year for us when we get the full-year numbers in," he said, "and we think we will be ableto do better than that, with double-digit increases in 2014."
ETC International Freight System is a Federal Maritime Commission (FMC) licensed, as a non vessel operator common carrier (NVOCC) bonded, an ocean service contract holder & ocean consolidator providing services to and from world destinations. ETC and its freight network accesses yearly volume ocean contracts from a variety of steamship lines. Through us, our customers obtain wholesale pricing with savings passed down to them.