September 1st General Rate Increase Update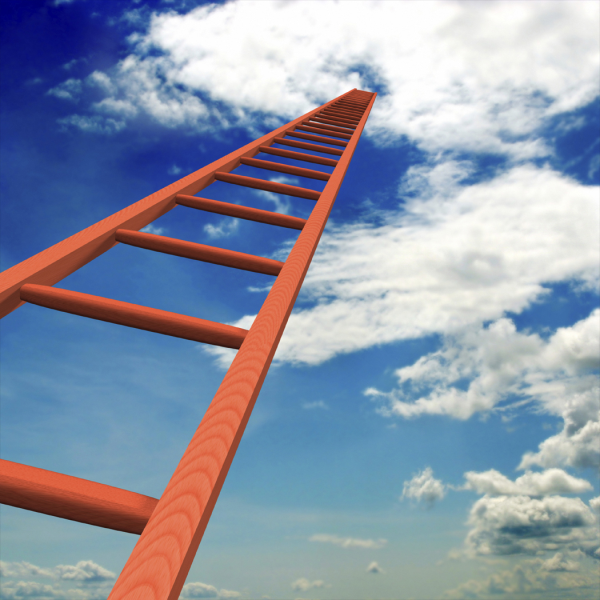 Dear Customers, 
As expected, we are reporting to you news of a so called successful mitigations on the General Rate Increases that are scheduled to go in effect on September 1st, 2013.  The reduced add-ons, valid
on TSA carriers for transpacific eastbound shipments to US and Canadian ports, are:
US and Canadian West Coast:
US$160 per 20′ container
US$200 per 40′, 40'HC and 45' container
US and Canadian East Coast:
US$60 per 20′ container
US$75 per 40′, 40'HC and 45' container
IPI
Points:
US$140 per 20′ container
US$175 per 40′, 40'HC and 45' container
Any information coming out of further mitigation on these levels will be brought to your attention. In effect, we believe that there is opportunity for us to benefit from the volatility of the market. Stand by for ETC International Freight System to report any worthwhile progress coming out..
Please contact your local sales representative, local www.etcInternational.com Sales@etcinternationl.com
if you have any questions, please call us at 1-800-383-3157.
Kind regards,
ETC International Freight System
To our customers using our air freight services.
Air Cargo shipped over the past few years
A report from the ATA showing progressive airfreight 
The International Air Transport Association Results for July from the Global Air Cargo showed some improvements, which was seen starting last June.
Total freight tonne kilometers were up 1.2 percent in July year-on-year, slightly better than the 0.9 percent year-on-year increase recorded in June, as growth in Europe and the Middle East offset weakness in Asia.
Consequently, the July performance, airfreight volumes are at their highest level since mid-2011. Increased capacity 3.4 percent compared to July 2012, pushing load factor down to 43.3 percent. However, load factors have stabilized compared to earlier in 2013.
"The growth is encouraging, particularly in Europe. However, it is premature to say that air cargo may be emerging from the doldrums of the past 18 months. The weakness in Asia-Pacific freight markets and the deteriorating political situation in parts of the Middle East give ample reason for continued caution," Tony Tyler, IATA's director general and CEO, said.
– See more at: http://www.aircargoworld.com/Air-Cargo-News/2013/09/iata-reports-encouraging-airfreight-growth/0315148#more-15148
ETC International Freight System is IATA licensed since 1985, having rate agreements with all major airlines in North America & coupled with similar agreements signed by our overseas associates, enhancing our competitive edge. Whether choosing our most economical service via our scheduled weekly consolidations, direct daily service for your most urgent orders, or, a door to door service exclusively handled through our network of established freight agencies, ETC Intl Freight System has your suited service ready for takeoff.
Enhance partnership with our customers with tracking of your shipments with the airlines around the world & proof of delivery (POD) from our overseas agents. ETC Intl. Freight System's consolidated rates are designed especially to keep prices aggressively low. ETC Intl. Freight System's interactive web-based tracking system gives you the added confidence of knowing the precise location of your cargo.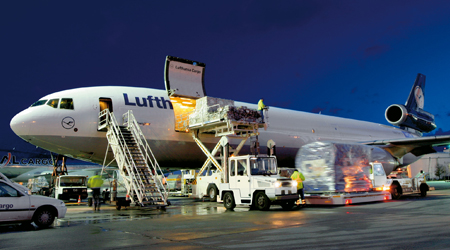 Useful Information
Air Cargo Height Restrictions
Passenger airplane Maximum height: 64 inches
Cargo Airplane Maximum height: 96 inches
To calculate air freight volume L x W x H in inches divided by 366 = weight in kilograms
To calculate actual weight in pounds to kilograms divided pounds by 2.2046
How to prepare a CIF quote
One of the 13 Incoterms published by the International Chamber of Commerce (www.iccwbo.org/index_incot3erms.asp) Cost Insurance Freight: Current publication known as number 560, These shipping terms clarifies the buyer's and seller's terms of sales, costs and obligations inside their international transaction. When shipping on a CIF basis, the shipper is pre-paying up to the port of destination. The sellers' challemge is to include to the pro-forma invloice the CIF charges.  Calling ETC International Freight System at 1-800-383-3157 or contacting us via email at sales@etcinternational.com will be your first step to receive assistance with recovering your CIF charges.
Your commercial invoice / packing list need accurate description of the goods, with specifications:
Origin / destination names & origin

EIN number

description per item & value

Once you receive from ETC International Freight System your CIF evaluation, the CIF cost can be added to your pro-forma invoice.

Preparing your packing list:

Origin / destination names & addresses,

Number of boxes, dimensions and weight per box,

Insurance:
Insurance is optional, but recommended. Insurance rates are available with the value of the shipment by calling ETC International Freight System. insurance is calculated on the value of the cargo. You can obtain cargo insurance from ETC International Freight System (www.etcinternational.com)
Whether shipping via ocean or air, ETC International Freight System is readily available to assist. If you are a new customers and you need to consult with us, please make your appointment at 1-800-383-3157.