To our shippers besides wishing all of you happy holidays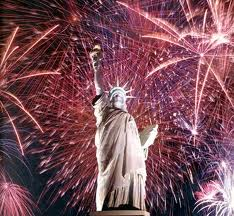 The end of the year is on. Our sales department has been busy with last minute freight quotes & bookings until 12/23rd, 2014. But, I can assure you, our operations department at ETC International Freight System (www.etcinternational.com) is still full fledge with air & ocean shipments going all azimuth. Working with a small crew of great freight experience 14 hours per day until the holidays hit. Shippers with new last minutes rate requests or booking, we welcome you, please click the button below:
Air Freight shipments
3 air consolidations per week to avoid shipments to be backlog.
American shippers need to provide the following:
EIN number.( shipment valued at $ 2,000 & over)
Commercial Invoice
Packing List
For hazardous cargo, we invite you to call on the office and give us the description of your products to receive the instructions to follow. ETC International Freight System (1-800-383-3157) is IATA licensed & a TSA certified carrier.
Foreign exporters

Simply provide us with a readable copy of your passport
Commercial Invoice
Packing List
Courier Services
If you have only a few parcels to air freight with weights & 3 dimensions (length, width & height) per box, we can quote you over the telephone using our air courier service on a door to door basis.
On the water front in the LA/Long Beach ports
Unfortunately, it is a status quo between the International Longshore Warehouse Union (ILWU) & the Pacific Maritime Association (PMA). Delays and higher port congestion costs are still encountered.
Confirming that eight months into negotiations progress has come to a standstill in West Coast longshore talks, employers on Monday requested federal mediators to enter the negotiations.
U.S. shippers must prepare for further disruption and delays in ship arrivals at congested U.S. West Coast ports "well into 2015", according to Drewry Shipping Consultants.
ETC International Freight System Nationwide
Export wise, we sail out of any USA port & handle any USA inland pick up points. Whether, you ship less than a container loads (LCL) or full container loads (FCL), we have weekly sailing to offer you, we send you a competitive quote, file the automated export system AES with the booking information, which include all the shipment information on the vessel.
For 2015 get your freight terms clarified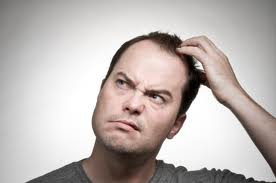 Freight terms
Shipper: A person or a company sending freight (theoriginator
Consignee: A person ora company receiving the freight (the receiver)
Carrier: A transportation provider (truckers, railroad, airline, steam line)
Freight bill of lading: A legal shipping document between a shipper and a carrier for the transportation of freight (reflect all parties involved and shipping terms of sales)
Free on Board (FOB): ex-factory charges up to the origin port / airport
are for the shipper's account. Consignees are responsible once delivered to the port / airport of origin all the way to their site.
Cost of freight (C & F) or Cost of Freight + Insurance (CIF): Freight
charges payable by shipper & up to the destination port / airport only. (Always refer to ETC International Freight system disclosure / information sheet)
Loss or damage cargo: While in transit in a carrier's possession will fall
under the terms & conditions of the carriers' liability coverage, as shown on their terms & conditions. If am insurance coverage is purchased through ETC International Freight System & a claim is filed timely with the carriers with supporting documents, the insurer will handle the insurance refund.
Common Carrier: Transportation providers
Freight forwarder: A booking agent on behalf of the shippers handles the export declaration to the USA Customs and other logistical freight services
Customhouse broker: A clearing house through Customs for importers
Non Vessel Operating Common Carrier: Wholesaler of space. Buy from carriers'yearly space in bulk.
3PL: A 3

rd

party outsourced logistic company (warehousing & distribution)
Interline Shipment: When more than one carrier is used during
transportation to move a container from the destination port to a door location (IE# Hong Kong to Chicago via Long Beach)
Door to Door: Transportation services from the origin / destination curb sides (duty paid or unpaid to be defined). The originator of the request (shipper or the consignee) is responsible to pay all charges. (Always refer to ETC International Freight system disclosure / information sheet)
Consolidation services: NVOCC re-group shipments into a warehouse from various shippers, load a full container load, ship to a destination port to their agent known as the break-bulk agent that will segregate the each shipment readying it for its final destination (refer to your shipping terms)
Terminal / Deport: Where cargo is shipped or picked-up from.
Cross-dock: A terminal receiving (inbound), storing & exporting
(outbound)
Full Truck Load (FTL): using the whole trailer (53')
Less Than A Container Load (LTL): Consolidating a shipment with others into a truck.
Full container Load (FCL): exclusive use of 1×20' or 1×40' ocean
containers
Less Than a Container Load (LCL): Consolidated shipments into a full
container load Intermodal: Ocean containers transferred onto a truck chassis or railroad for final or depot delivery
Reefer: Refrigerated ocean container
Drayage: Local trucking
Line-haul: Trucking from depot to airlines warehouses
Long-haul: Long distance from terminal to terminal
Detention / Demurrage: Assessed by the carriers to the shipper / consignee for keeping a shipment longer than the authorized time.
Diversion / Re-consignment: Change of consignee name on the bill of lading while the freight is in transit (cost associated with it)
Bulk Cargo: vehicles, tank, grain moved by bulk-ship types
Break-bulk cargo: Each piece is handled by the terminal handler
(stevedore)
Pallet or Skid: a 48" x 42" heat treated (HT stamped for export) wooden platform on studs
Dunnage: Materials inside a container used to secure (IE# bracing &
blocking a vehicle)
Stock-keeping unit (SKU): A line-item of inventory that is a different
type or size of good. Freight weight measures: Short ton (American) 2000 lbs. Long ton (English) 2240 lbs. Metric ton (1000 kg. 2.2046 lbs.
20' ocean container unit (TEU) Standard 20' container: Measuring capacity for a vessel.
40' ocean container (FEU):Standard or High Cube container: Measuring
capacity for a vessel
Slot: Location of a container on a ship
Liner shipping: regular sailing schedules between specified ports
Tramp shipping: irregular sailing schedules (IE# Bulk ship)
Ocean conference: cartel of vessels sharing trade points with set rates
Alliance: airlines or steam lines coordinating each other' s schedules and selling capacity
Container leasing: supplied by the carriers to shippers for the duration
of the voyage
Lo-Lo: lift on & lift off for conventional container cargo ships. Cranes are used on the quay to load /unload.
Ro-Ro: roll on, roll off. A method by which the cargo is wheeled on & off a Ro-Ro ship
More terms are available, some more obscure. For a quote please contact us at www.etcinternational.com or email us at Sales@etcinternational.com.
For a consultation, please make an appointment by calling 1-800-383-3157  or click the banner below: