Federal Maritime Commission (FMC) reviews the vessel sharing agreement among CMA, MSC & Maersk Lines.
According to Washington & related in a recent JOV article, the FMC will determine in the coming weeks whether to accept or reject the proposed alliance of the three largest global container lines. The FMC Chairman Mario Cordero has to decide if such maritime alliance would bring "unreasonable increases in transportation costs" and "unreasonable decreases in services."
To our shippers (overseas container shipping)
The FMC agency has 45 days after the filing of the proposal to block the alliance. The likelihood of such an alliance to violate anticompetitive rules is lessened by the fact that the carriers are "prohibited from joint marketing, sales and discussion of rates," he added.
Should the alliance takes place it will enable the 3 carriers  to reduce operating costs in the Asia-Europe, trans-Pacific and trans-Atlantic trades by consolidating their services around
fewer but larger ships that will result in lower per container costs and thus put the carriers at an advantage over lines operating smaller ships. The number of vessels the three carriers would operate on the east-west trades woulddecline from 346 today, according to the FMC, but the carriers' overall capacity would not shrink.
Maritime, Ocean Containers:
The use of larger vessels through the P3 (Maersk, MSC, CMA) also likely would reduce harmful
emissions, he added.  Khouri, who also said he has an open mind on the proposal, stressed that although the P3 is the largest vessel-sharing agreement proposed, the shared capacity among the three European giants' pales in comparison to total capacity. The P3 Network would control only 2.6 million 20-foot-equivalent container units, or 14.7 percent, of the total global capacity of 17.7 million TEUs. He also noted that the proposed alliance isn't a merger of the three carriers' entire fleet — MSC is devoting 38 percent of its fleet, CMA CGM is deploying 40 percent and Maersk is assigning 42 percent.
Mario Cordero said Chinese and European regulators have expressed interest in his invitation
to participate in a summit in Washington to focus on the P3, but no date has been determined.
Naturally, the FMC isn't concerned about the alliance operations on the Asia-Europe trade
because it's out of the agency's purview. It is, however, looking into the impact on the trans-Atlantic trade, where the P3 would control at least 40 percent of capacity, and on the trans-Pacific, where its share of total capacity would be nearly 25 percent.
"My concern is that alliances try to take on aspects of governance when alliances have to answer to governances, not vice versa," Commissioner Richard Lidinsky said. He said press reports in which the three carriers gave the impression that the P3 was a regulatory "slam dunk" were "very off-putting."
The FMC also could consider how the P3 would effect U.S. ports, Cordero said. Khouri noted he would take a holistic approach to how the alliance would impact port calls, considering one port might lose service but another port could gain.
The three carriers filed their proposal with the FMC on Oct. 24, giving the agency until mid-December to issue a ruling, barring any delays in the process. The agency can stop the clock to ask questions of the carriers, and the carriers can take as long as they want to respond.
If the agency rules that the alliance would violate competitive issues in the Shipping Act of 1984, it can pursue an injunction in federal court to block it, Khouri said. That would likely occur in mid-January, given the process. The FMC likewise can file for injunctions if the VSA is approved and anticompetitive issues arise later.
Of the roughly 300 carrier agreements the FMC monitors, 33 are rate discussion agreements, 136 are vessel-sharing agreements, and 89 are vessel-sharing and sailing agreements. "We are monitoring these (agreements) at all times," Khouri said.
Before the Shipping Act of 1984, the burden of proof was on the carriers to justify their agreements, and the agency's review process could take up to two years, he said. Now, the process is similar to that of the Department of Justice in that the FMC has a window of time to block the VSA.
The agency will review written public comments regarding the proposed alliance, and feedback from the industry would spur or inform the questioning of the carriers. But unlike in the rulemaking process, the agency doesn't have to respond, nor are carriers' responses to FMC questions made public.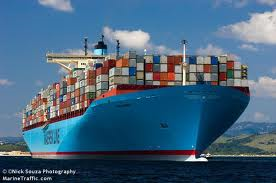 International Freight Forwarder, Forwarding Services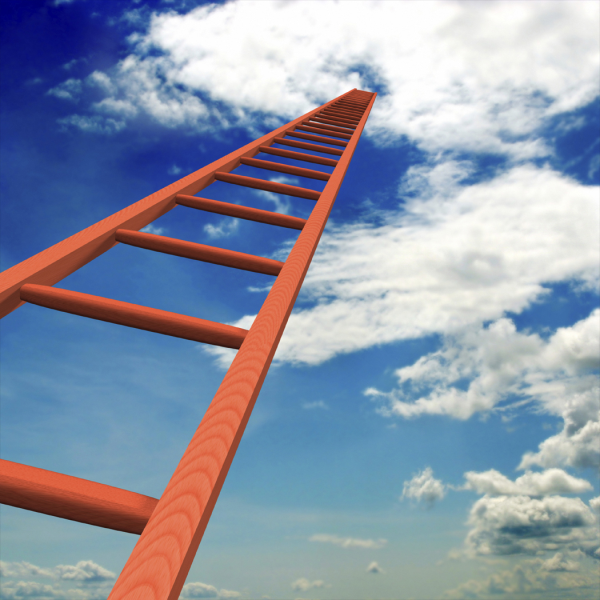 in the world of mass production, poor expertise & lack of personal engagement add unexpected costs & aggravation. ETC Intl. Freight System, has no aspiration to be the K-Mart of the forwarding business. We are independently owned & although part of an industry highly regulated, we help you close the gap and manage your shipments from inception to end. Our employees' knowledge & dedication are of paramount importance in the services that we render, which bear our name. Customer satisfaction is the guiding principle for all our activities. 
AIR FREIGHT SERVICES
IATA Licensed Since 1984 –
Transportation Security Administration (TSA) Approved.
We offer airfreight consolidation services (import & export) with a variety of airlines to world destinations with consolidated rates.
OCEAN FREIGHT SERVICES
Federal Maritime Commission (FMC) licensed Since 1988
& Non-Vessel Operational Common Carrier (NVOCC) bonded.
We offer import/export consolidation services & dedicated container
loads with a variety of steam lines to world destinations with consolidated rates.
HOUSEHOLD MOVING SINCE 1984
We handle personal effects and automobiles via air & sea.
Packing & loading is done by our professional crew on-site or in our warehouse.
Free surveys are available upon request.
INSURANCES
Professional liability, E & O, Bailees, Cargo insurance.
CUSTOMHOUSE BROKERAGE SERVICES
In-house customhouse broker licensed for USA or overseas customs clearances.
WAREHOUSING / PACKING / STORAGE / DISTRIBUTION / TRUCKING
Value added services for jobs, large or small, short or long term.
Exclusive Air Freight Services Wherever And Whenever You Need
With ETC International airfreight shipping, you have the ability to ship whatever you need overseas, when you need it. Our air service is IATA licensed with agreements with all the major airlines including overseas associates. With our expertise and experience we can get your business and personal items ready for takeoff whenever you need it. Clients can choose from weekly scheduled services, urgent daily service, or a door-to-door service, handled by our network of professionals.
ETC International Freight System works hard to offer clients prices that are aggressively low. Our consolidated rates, and web-based tracking system make shipping anything by air overseas affordable and stress-free. Our experts provide you with the confidence you need when sending your personal items far away from or to home.
ETC International Freight System offers you arrangement services and follow through till the end, so that you know your items are guaranteed to be delivered carefully and with total success. Our efficient packing, moving, and shipping plans make international air service easy.
ETC's TERMS & CONDITIONS
(see www.etcinternational.com)
Contact us at 1-800-383-3157 or Sales@etcinternational.com
Future agreement among 3 large steam lines can have an impact on the overseas container prices.