International Freight Forwarding Might Seem Complex…
Until you work with the right organization.
Depending on precisely what product(s) your company is shipping overseas, the right international freight forwarding company can and should assist you in all decisions required for legal and safety parameters your company must follow.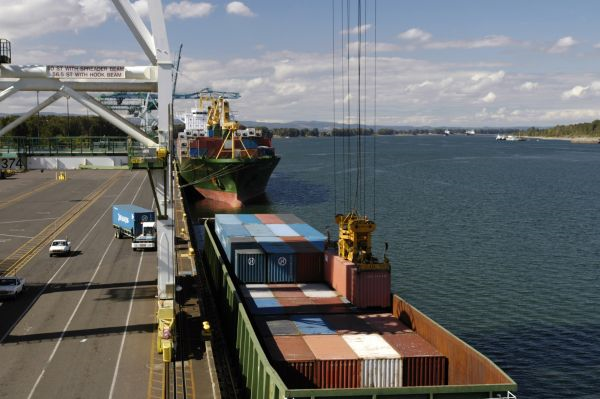 The one most common question we get at ETC International Freight Forwarding Systems from our commercial customers is:
"What are your recommendations for shipping containers for our products"?
Here we'll give you a brief rundown on a few different containers that can be used for international freight forwarding. This information should be helpful to any company managing or trying to improve shipping operations including costs and efficiency.
INTERMODAL CONTAINER: Sometimes called "ISO container," the intermodal container is made of steel in box formation and if your business plan will include a great deal of overseas shipping the great news is that these hi-cube containers are reusable.  They are also meant to keep your shipment dry.
The intermodal container got its name because it is just that – a shipping container that can go by ship, truck or rail without having to unload and then reload.  They vary in lengths as short as eight feet to 56 feet and heights ranging 8 feet to 9.5 feet.
You will hear shippers use the phrase "unit of capacity" measured in what's known as "twenty-foot equivalent units, or "TEU's").  One TEU equals one standard twenty by eight feet, (or for receiver in Europe requiring metric calculations, 6.10 by 2.44 meters length to width)
Unfortunately, intermodal containers have been known to be broken into and/or burglarized.  Thieves know valuable items are usually what are shipped and unless there is a security system, complete with motion detector, siren and strobe lighting, these giant containers can be left unattended and even a security guard will not be able to stay on top of a break in occurring on one end of a 56 foot container on another end of an ocean freighter or at the far end of a train.  At times these containers can be stacked, and requirements for load bearing is quite specific. 
A plethora of other types of containers exist.  Here is a listing of the most used:
FLAT RACK CONTAINERS:  The Flat Racks have sides that collapse, making them versatile for a variety of goods, but they do not provide protection or containment the way the intermodal containers do.

OPEN TOP CONTAINERS: These are similar to the intermodal but with a top that converts to be removed so that you aren't limited in the height of your shipment.

TUNNEL CONTAINERS: have doors on either end for ease of loading and unloading.  The same can be said for OPEN SIDE STORAGE CONTAINERS and DOUBLE DOORS CONTAINERS that provide a bit more room in width for loading of materials.

REGRIGERATED ISO CONTAINERS and INSULATED THERMAL CONTAINERS: the obvious here is when your product requires temperature control for perishable items being shipped long distances, and for a fairly lengthy overseas shipping period of time (i.e., by ocean freighter).  The insulated thermal containers prevent high heat from penetrating and ruining your products.  Both containers have temperature controls.
Still others include
Car Carriers (one of our specialties)

Cargo Storage Rolls

Half-Height Containers

Intermediate Bulk Shift Containers

Drums

Special Purpose

Swap Buddies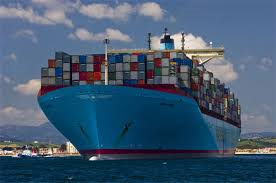 Don't get confused.  Because of the wide selection in containers, isn't it nice to know you have experts like ETC International Freight Forwarding Systems to help you decide which shipping containers are best for your international shipping needs.  We take each of our customers by the hand and insure that you aren't shipping blindly.  Our knowledgeable staff can guide you to the most economical and practical solution from what types of containers to the mode of shipping your business will benefit from the most.
We also have specialists on board who will help with your packing, crating and loading needs.  No need to outsource, we're here ready to help you from soup to nuts. To get a no cost, no obligation rate quote for overseas shipping or freight forwarding, just use the button below.