Advance Filing Rules (AFR) – Japan24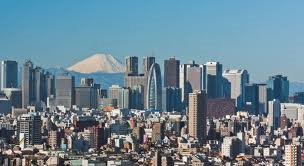 To our dear customers,
Japanese Customs announced the implementation of new security procedures about a year ago and we're now in the final few weeks before the new requirements become effective.  In short, Japanese Customs is requiring advance notice of key Japan-bound shipment information before these shipments depart from origins.  The requirement is not dissimilar to the US ISF requirement.
As of March 10th, 2014 ocean carriers and NVOCCs, like ETC International Freight System are required to file the below listed information 24hours prior to the shipments being loaded onto vessels:
Complete shipper name, address and phone number 
Complete consignee name, address and phone number
Complete notify party name, address and phone number
Pieces and gross weight representative 6-digit HTS number
Detailed description of the commodity
We are happy to confirm that our systems have been tested and are ready to conform to this requirement.  A minimal fee will be levied for filing these requirements and filing amendments as necessary – please contact your local  ETC International Freight System for details or to have any questions you may have answered.
Your international shipping team: ETC International Freight System (800) 383-3157
Sales@etcinternational.com – www.etcintenational.com
Using ETC International Freight System as your network & needing a freight quote. Visiting www.etcinternational.com , the homepage, on top is the quote button. See the live example below & ETC International Freight System reply below
HOME | GET A QUOTE / SHIPPING RATE REQUEST FORM
On landing page: Air and Cargo Freight Transport
Select Service: Export From US
Telephone:

(011) 33685858585

Product being Shipped:

A SMALL CAR (SMART PASSION)

Origin Country / City / Post Code:

USA / LONG BEACH /90000

Destination Country / City / Post Code:

FRANCE / LE HAVRE / 76600

Tell us about your shipment (number/type of boxes/crates/pallets, weights, dimensions, etc.): G

ood morning, I need to send to France (Europe) a car "smart
passion" weight 800kg, length 2.70m, width 1.7m, height 1.56m departing from the Port of Long Beach CA, to reach the port of Le Havre in France at 

the end of June or beginning of July (i will be in France on 2014 July 3) , return if possible from the port of Marseille (13000, south of France) (if not, return from Le Havre) to the Port of Long Beach in USA, departing Marseille at the end of 2014 (more or less 2014 December 30 ) respectfully Francois le..
ETC International Freight System' s reply
Hello Francois,
Thanks for checking in with us regarding the export & re-import of your vehicle. First,
regarding the export from Long Beach to Le Havre, you have two options to choose from:
1)    Roll on roll off service (you car shipped in the belly of a vessel (barge type) to Le Havre
Ocean Freight: $ 1907.00
Bill of lading preparation: $ 39.00
Export customs declaration: $ 89.00
Customs title (original only) validation: $ 75.00
Frequency: every 2 weeks
Estimated transit time: 30 days
2)    Ocean consolidation service (you car with other vehicles into 1×40' HQ to Le Havre
Ocean Freight: $ 1475.00
Bill of lading preparation: $ 39.00
Export customs declaration: $ 89.00
Customs title (original only) validation: $ 75.00
Frequency: 1 sailing per week. Estimated transit time: 27 days
Francois, our office in France can offer the French clearance, but, you have the option to clear your vehicle on a temporary basis since it is to return to the USA within the year of being imported into France. You can contact your local French Consulate and see if they capable in offering resourceful information. Our Network can offer this service if you express an interest.
The advantage to use the roll on roll off service over the consolidated service is that in Le Havre port, the terminal charges would be minimal. However, the consolidation service requires unloading, truck & devanning (off loading) the container & each shipper is responsible to pay for its unit. Our Network can offer this service if you express an interest.
Francois, returning from France, you can only access the roll on roll off service from Le Havre or Antwerp, in Belgium & the cost would be about the same as quoted for the export RO-RO. 30 days prior to your shipping date, please be sure to request our written rate confirmation. USA clearance, port fees are modest when handled by you & since it would be a return roll on roll off shipment (keep both export & import documentation filed correctly as the USA customs will
want to see them along with your past California registration.
As stated above, we can price the French, USA clearances if more convenient. Please review the attachment that is our information / disclosure sheet. Let us know where you are at with this project & if you like to retain our services. Please take this first email as work in progress, we will be happy to re-visit it once all the shipping date and requirements are known. Lastly, I am happy to converse with you on the telephone in English or French if needs be.
Cordially,
Reid Malinbaum
ETC Intl. Freight System since 1984
21039 S. Figueroa Street, Suite 101, Carson, California 90745
1-800-383-3157 – Direct 1-310-632-2555 Ext 103 -Fax 310-632-3044
E-Mail: reid@etcinternational.com – www.etcinternational.com

 
FMC & IATA licensed, NVOCC bonded. Rated AA from the Better Business Bureau 
As you can see no detail is spared. We provide here the prospective customer with options and pertinent remarks that can affect his shipment. If, he is interested and contact our company 30 days prior to shipping with full shipping details disclosed, we would send him a rate confirmation. Once accepted, a booking & contract is made available. On that note, please take a look at the content of the attachment (information – disclosure sheet) below:
INFORMATION SHEET
Quote provided is valid 30 days from issuance, unless otherwise stated, must be confirmed at the time of booking and subject to final booking & space availability.
ETC Intl. Freight System & related parties reserve the right to correct any omission or clerical error made in the quotation process.
The preceding rate quote is not considered a binding agreement. A booking confirmation is provided based on space and equipment availability, and is based on acceptance of ETC Intl. Freight System & related parties terms and conditions, which are available upon request.
Please note cargo is freighted on actual dimensions recorded at the terminal upon delivery, which may result in a higher rate than quoted.
Total loss insurance coverage is optional, with a minimum charge of $ 75.00 and a deductible of $ 500.00 or 3% (whichever is greater).
For commercial shipments, U.S. Customs requires a commercial invoice. For personal effects, a packing list /valued inventory is required along
with origin/destination names & addresses, itemized description & value.
Customs requires the tax identification number for businesses, or an EIN # for a citizen shipping individually (obtain by calling IRS 1-800-829-4933). For foreigners, please procure us with your foreign issued passport number.
For titled vehicles being exported, U.S. Customs will not validate the original title(s) if the exporter's name does not match the name on the title, or if the title has not been signed off by the previous owner with the exporter's name/details entered in on the back.
For routing through Houston, the auto title validation must be done in Houston & can be performed by the shipper directly. ETC offers this service to our customers, but, we do not bear any responsibility for any delays & associated costs from rollover fees assessed by the steam lines when USA Customs are unable to provide us with timely validation to meet the sailing schedule.
Quotes are up to destination terminal / port unless otherwise specified. Any destination charges are not included (IE# terminal / overseas clearance / delivery) unless specifically indicated.
Trucking service is subject to the area being accessible & for curbside pickup or delivery the loading / unloading services are not included unless specifically indicated.
Labor & Packing material costs are estimated. We tally the hours while on the job & have the customer sign the truck bill to reflect the exact man-hours.
Incidental charges (I.E. # customs inspection, port storage, parking ticket, tax or duty) cannot be anticipated and is therefore not included.
Any on-site job requiring a shift of longer than 8 hours will be assessed at time and a half for the excess time
For shipments imported into the U.S., it is the importer's responsibility to conduct their own research and insure that all governmental requirements (i.e. permits, licenses, etc.) are obtained and satisfied before the goods are shipped. Due to the multitude of requirements imposed, ETC Intl Freight System does not offer consultation services to provide such guidance. Please refer to the Customs and Border Protection web page Http://cbp.gov/xp/cgov/trade/trade_outreach/diduknow.xml
which offers more information in this regard.
Most countries require that any wood material used for packing must be ISPM15 certified (i.e. heat treated see www.ispm15.com). Before using any wood materials, please verify whether your country of destination regulates wood packing utilized.
Once you book with us you agree to conform to our terms & conditions readily available upon your request that are based on the US Shipping Act of 1998.
Air Export and Import shipments require payment prior to uplift and release in the US.
Acceptable mode of payments: Cashier
check, money order, Company check (on a per case basis), Credit Card (Visa, MC, Discover) Admin fee 3.5% in addition to the invoice total & Wire transfer for domestic or international.
21039 S. Figueroa Street, Suite 101,
Carson, CA 90745
(T) 800.383.3157 │ (F) 310.632.3044 │
(E) sales@etcinternational.com
│ (W) www.etcinternational.com
We showed you that you can access our get a quote form & once populated then sent to us, we prepare an estimate sharing pertinent freight information that impacts your future shipments.