Your experienced shippers would tell you to develop a work rapport with your freight forwarders.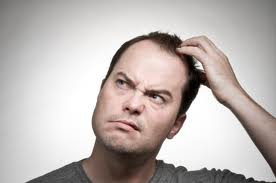 Shippers or want to be a shipper like anything else will get ultimately what they paid for. What will it be? A fast food meal or a meal with fresh ingredients that won't make you pay later for a cheap fix.
I like to think that in freight forwarding, it is not any different. We freight forwarders see the inapt requests inundating our computer screens that lack of the shipping details as well as a clear foundation between shippers & consignees (buyers & sellers). Yes, too often, a want to be shipper, whether it is an import or an export imaginary shipment just exploring the freight costs that has no bearing on anything remotely existing. Unfortunately, the web is a fall for all.
1) What future importers should do? Assuming that you selected a product!
Locate a few suppliers, get your samples shipped to you. It is always better using a forwarder from the country you do business in & start an early work relationship with them.
2) What is a pro-forma?
Once you selected your vendors, request a pro-forma invoice for your prospective purchases to include the harmonized system number, description & value per item.Your pro-forma must show the weight & the packed dimensions as well as your term of purchase. I suggest to a FOB departure port or airport (see freight terms at www.etcinternational.com). What is a pro-forma invoice? It is a non binding document helping budgeting your future purchases. It is not a purchase order nor does it creates a legal obligation. If you need pricing for various quantities, a pro-forma per quantity chosen should be requested.
3) Do you know your freight terminology?
Go to www.etcinternational.com & lower on the page to the left seek the button Glossary. Your freight term will drive your purchase and your freight charges. Help your forwarder, help you pricing the freight of a future shipment. Decide if beside the freight, you want the same freight network clearing through the USA Customs & deliver to a site. I suggest always one freight network over fragmented organizations that do not know one another creating greater time lapse, expenses & room for error.
4) Why not let the supplier handle the freight and worry no more?
This is a recipe for disaster! An importer has to focus along with the supplier on the quality of the product, the pricing and the availability. Payment terms are crucial to both the importers & the suppliers. Trust is often a real issue. Abroad, brokers are used to finalize the purchase & funds are retrieved early on before manufacturing begins. How to be sure of these funds reaching the manufacturers? How to secure your purchase? Yes, we have heard from importers that lost moneys in their process. Freight forwarders are not a guarantee for your purchase to be a success & several steps to ensure the parties you are involving yourself with is viable. I recommend that you always have a direct involvement with the manufacturer, beside their broker. That includes who is drawing the documents.
5) Why a USA forwarder?
To let a supplier or its broker handle your purchase with your funds and further choose their own forwarder that has no connection with you in the USA is adding oil to the fire. Time & time again, we strongly advise to segregate your purchases from the freight network abroad & bring in your own forwarder in the USA & their freight agent to check on your order & the parties abroad involved. At this point, in time a pro-forma had been given to your forwarder of choice in the USA and a freight quote has been formulated under the freight terms you chose. 
6) Are you convinced yet?
We do not control human nature nor do we have any aspiration to go there….… What this comes down to an empirical experiment that started with us at ETC International Freight System (1-800-383-3157. Sales@etcinternational.com) over 30 years ago. By the way, aside from the logistics, do you have an import bond? Do you need one? Can you rent one? One is it financially sound to get your own? What is your duty rate? What are the risk of a customs inspection & are you then responsible for storage (per diem)? Do you really need a personalized work relationship with your forwarder? Well, click the button below & let us demonstrate:
Our intentions are clear & from inception, I like to say:
In the world of mass production, poor expertise & lack of personal engagement adds unexpected costs & aggravation.  ETC Intl. Freight System, has no aspiration to be the K-Mart of the freight forwarding business. 
We are independently owned & although part of an industry highly regulated, we help you close the gap to manage your shipments from inception to end. Our employees' knowledge & dedication are of paramount importance in the services that we render, which bear our name. Customer satisfaction is the guiding principle for all our activities.
Shall we begin?