If you or your company is planning to move overseas, this checklist will help you plan more effectively.
International shipping takes planning as it is not as simple as a move across the street. There are significantly more consideration when planning an overseas move from packing to hiring the most reliable overseas shipping company. As a leader in international shipping for companies and home owners, we have created this basic checklist for use in your planning from start to finish.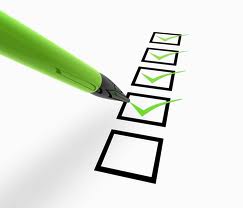 Make sure you consider safety, convenience, the best service from your international shipping provider, experience and organization, your destination and their regulations & length of stay. Use this checklist to help you plan every aspect of your overseas move:
Inventory

What items will be shipped, stored or discarded?
If you are shipping appliances, try to have them serviced before the overseas move.
Consider a water purifier, a milk pasteurizer and a unit conversion tool.
Consider clothing styles as part of your inventory as they may be different in the place you are moving. Climate plays a big role here so be sure to understand what climate your overseas move will offer.
If your are taking window treatments or drapes overseas, make sure they are cleaned before you travel

Estimate: Make sure you get as firm an estimate of cost from your overseas mover or freight forwarder before you agree. Consider insurances and custom duties and all risk, door to door policies.
How and when payment must be made
Notify the following services about the details of your overseas move:

Utilities
Professional services
Insurance companies
Government offices
Postal services
Local stores and vendors
Credit card companies
Any medical providers & get medical records

Notify/Investigate any schooling changes for your children
Consider the options when taking your vehicle as overseas auto transport is an option
Have a plan for taking jewelery and other valuables with you
What are your options for your family pet
Do your appliance need modifications to have an effective power connection
Planning an overseas move, freight forwarding for your company or your home demands an accurate strategy and plan. We hope this checklist will help you at least begin to consider all the elements involved.
ETC International provides state of the art, customer service focused overseas shipping for both your company and/or your home and we encourage you to call us with all of your questions. We will take all the time required to help you created the perfect plan for your overseas move.
We can be reached at: