The trucking industry is currently experiencing  delays at our local ports caused by serious shortage of truck chassis.
The shortage started with the ocean carriers limiting chassis (ocean containers have to be moved off shipyards using truck chassis before the dray company delivers to the shipper). Even chassis pool & leasing chassis companies can keep u[p with the demand for now.
Often, truckers pick up chassis at separate depots and then collect the container at the pier.  This results in multiple moves and incurs higher cost for the truckers.
Entering into seasonally high volume on the back of a record August, this is causing a huge strain on all vendors in the supply chain. As long as volumes continue to be high as expected, this is likely to remain an issue.
Consequently, delays in collecting containers at the piers takes a long time, 2 to 5 days.  Mor on that subject will come to keep you the shippers abreast of any development.
——————–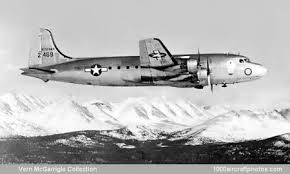 One Freight Network –
Last Tueday, our blog discussed shipments that went via air freight to Basel, Switzerland & will return from Basel back to Los Angeles. This is an old airplane that is in the process to be cut down to fit the 74′ fuselage onto 2×40′ oversized flat racks, 1×40′ flat rack for the tail of the airplane. Each item is framed to transport on flat racks & all associated parts will move into 1×40′ HQ.
Please take a look at this live shipment, how, it was itemized from Basel site to Los Angeles cleared & delivered to the final site, .

Hello Shaun:
Thanks for stopping by me office to discuss the pricing & logistics involved with your shipment flown to Basel & to be returned via ocean along with the body of the aircraft. Please review my estimate below:
 Option 3×40' flat racks and 1×40' HQ container. (shipper will load)
 1)   Plane fuselage cut in half each half being 34' L x 94" W x 113" H weighing 12500 #
       each (2 flat racks)
2)   The other returning Engine Stands & accessories USA made totaling 79" wide 64" length X    83" height 1500 # gross weight.
3)   1 airplane tail 33' L x 3' W x 10'.5" H – 10,000 pounds (1 flat rack)
Remarks: Harmless Freight – seaworthy packed.Lashing/Securing/Blocking/Bracing will be done by customer. Subject to acceptance of the barge, carrier & Hapag Lloyd.
From: FCA CH-4000 Basel (city limits) Via Rotterdam Up to Los Angeles CFR
Very Important: If the Cargo was loaded at Basel Airport (zip code 4030), we would have to drive through French Territory. Because of the OOG (out of gauge), we would have to apply for special permission & it is expensive (not quoted).
FCA Basel – FOB Rotterdam: $ 2900 / 1×40' HQ
FCA Basel – FOB Rotterdam: $ 3800 / 1×40' FR OOG x 3: $ 11,.400.00
Detention charges: $ 180.00 / hour (2 hours are included)
Bill of lading: $ 180.00 / set
Ocean Freight to Long Beach: $ 2200 / 1×40' HQ 3x 40' FR OOG: $  13,500.00: $ 15,700.00
LSS: $ 150 / 40' HQ & $ 540.00/3×40' FR
BAF: $ 1200/ 40' HQ & $ 4500 / 3×40' FR= $ 5700.00
US Terminal Fee: $ 2900.00 1×40' HQ & 3×40'FR OOG
Basel / Long Beach before insurance or clearance: $ 39,550.00
Note: Cargo insurance rated at $ 0.89 / $ 100 of the declared value.
Frequency: Weekly – Estimated Transit time: 29 days to destination port subject to change.
USA import charges
Importer Security Filing: $ 190.00
2 Customs Entries: $ 500.00 (ATA Carnet & returned USA Goods)
Customs Bond: $ 6.90 per $ 1000.00 Invoice Value (Minimum $ 119.00): need value for the airplane
Duty: As per Customs Tariff N/A on USA made goods returning
Merchandise Processing Fee: 0.3464% of Invoice Value (Minimum $ 25.00)
Harbor Maintenance Fee: .125% of Invoice Value
Containers positioning (live unload 1-hour free & $ 89/additional hour): $ 5900.00 1×40' HQ & 3×40' FR
Sub-total before insurance port tax & import bond: $ 6,590.00
Notes:
Any fees assessed due to customs exam/inspection (i.e. exam fees, storage fees) are not included,
and can be paid directly to the parties assessing these charges
Pricing for non-hazardous cargo 
Shaun, than you for your booking & in the meantime, I made note of the value for the insurance. Our operations will contact you with all pertinent information to move forward.
Cordially,
Reid Malinbaum
ETC Intl. Freight System since 1984
21039 S. Figueroa Street, Suite 101, Carson, California 90745
1-800-383-3157 – Direct 1-310-632-2555 Ext 103 -Fax 310-632-3044
E-Mail: reid@etcinternational.com www.etcinternational.com
FMC & IATA licensed, NVOCC bonded. Rated AA from the Better Business Bureau
Whether, you ship via air, ocean full container or less than a container load seeking the right forwarder, please click the button below: