Shippers of household goods do not always have a clear picture of how  their freight configuration can affect their bottom line.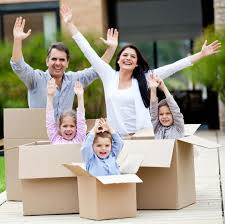 Our last Blog had us review in real time a household goods shipment that originated from Lyon in France destined to Marina Del Rey (Los Angeles). The customer had a little more than 11.4 CBM estimated of which 7 CBM were in boxes, the rest being furniture.
The dilemma is with the packing of bulky furniture to meet a consolidation service, as it increases significantly the overall volume & the pricing. And so, with this premise in mind, we explored with the customer 3 options:
(Please check our last blog at www.etcinternational.com to read the first part and appreciate better the following prices).
1) Consolidated Service to Long Beach, CA
Origin: 69001 Lyon France (residence 4th floor with elevator)
Destination: Marina del Rey, CA 90292 (needs help unloading into garage)
7 CBM Personal Effects / 8 Dining Room Chairs & Artwork needs assistance with packing         
Needs help with loading & unloading
Flexible to move in September but must be before 09/25/14
2)  Exclusive 1×20'container
Packed & loaded by shipper Jane with local help.    
3)  Consolidated Service to Long Beach 7 CBM Pre-packed boxes
Origin: 69001 Lyon France (residence curb side)
Destination: Marina del Rey, CA 90292 (needs help unloading into
garage) 7 CBM Personal Effects Pre-packed from curb side (shipper packs & load)
The following is a basic 3 options pricing that was most recently presented to the customer now traveling in France. We might very well in a third blog share the reaction and final decision.  
Good evening Jane:
I worked with my agent & gathered 3 shipping scenarios. The recapitulation of each scenario is described above. You may like to review each option first. After your review, please feel free to call me to elucidate on any question you may have. Please see below: 
Place of loading POL

FOS SUR MER

 
 

Place of delivery POD

LONG BEACH

 
 
 
 
 
 

 

1

2

3

 

Consolidation

Est. 11. 5 CBM

Exclusive

1×20 container

Consolidation

7 CBM

 

 

 

 

PACKING 8 DINING ROOM

  -1 NIMP15 CRATE+BLANKET 4.5 m3

1480

 

 

LOADING

1200

 

 

INLAND

590

1055

398

HANDLING

380

280

225

ISPS

16

35

16

BL

80

80

80

AMS

50

50

50

EXPORT CLEARANCE

180

220

180

 

 

 

 

Ocean freight

                 
  1500

              
  2990

                 1080

 

 

 

 

Estimated Transit time

29 DAYS

32 days

29 DAYS

VALIDITY 9/30/14

 

 

 

 

 

 

 

At loading 2 free waiting hours
  &

 

85/ hour

 
Lyon / Long Beach port                         
                                                                              $ 5476           $ 4710           $ 2029
          
Port charges                                                         $  460                 480                290
                                                  
               
Documentation transfer                                          $ 89                   89                  89  
                                  
Fork lift fee                                                              $ 79                   79                  79
                                   

Customs Clearance                                                $ 198                 198               198
Import customs bond: $ 6.90/$1000 of the declared value or a minimum of $ 119
Duty / Tax: None on used paeronal effects.
Merchandise Processing Fee: 0.3464% of Invoice Value (Minimum $ 35.00)
Harbor Maintenance Fee: .125% of Invoice Value
Delivery to Marina Del Rey:                                        $ 490             $ 330         $ 350
Unloading & inside ground floor delivery:                 $ 390                720            180
                        

 Total before insurance:                                            $ 7371              6627          3404   
Notes:
Total calculated using the minimum for the bond, MPF/ HMF
Total loss Insurance can be purchased at 2.5% of the total value declared
Open our attachement for the disclosure / information sheet (customs import important information
Any fees assessed due to customs exam/inspection (i.e. exam fees, storage fees) are not included, and can be paid directly to the parties assessing these charges               
              
As you can see, the pricing & options are involved & time comsuming. You have 3 shipping scenarios priced & itemized at industry standards. I suppose we should review this together & preferably on the telephone. Thank you.
Cordially,
Reid Malinbaum
ETC Intl. Freight System since 1984
21039 S. Figueroa Street, Suite 101, Carson, California 90745
1-800-383-3157 – Direct 1-310-632-2555 Ext 103 -Fax 310-632-3044
E-Mail: Sales@etcinternational.com – www.etcinternational.com
FMC & IATA licensed, NVOCC bonded. Rated AA from the Better Business ureau          
Commercial / Household Goods Shippers looking  use the button to receive a quote