Or Is Ocean Freight Service A Better Idea?
What should be your top considerations when deciding between ocean freight shipping or air freight shipping?
If you manage a large company that needs to import goods or export good, chances are that is one of the primary question you are confronted with on a regular basis.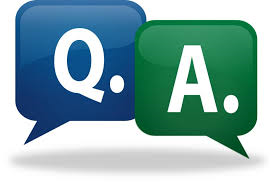 And even when you finally come to the "best decision", after appropriate research and investigation, you then start to second guess yourself during the entire process. Enough in fact that the next cargo shipment on your board will change from ocean freight shipping to air freight shipping or air freight shipping to ocean freight shipping. Don't stress about it, you're certainly not alone. Maybe this is something you already realize but the more experience you gain, the easier these decisions become. As a decision make, you may already be at the point where these options mixed with your goals become more automatic. That can be good and bad. This article was created to help the experienced confirm the decision making process and the newer vendors learn about the differenced between using air freight service over ocean freight service in various situations.
ETC has been an international shipping and freight forwarding company since 1985 so we have not only have gone through this process for our own priorities but to be sure we consistently provide the absolute best service possible for our customers. And yes, you've guessed it, we sometimes determine that using air freight service is best for one customer when ocean freight service is better for another. Below are some of the thought processes our management team goes through when we sit around the desk and decide to recommend air freight service for customer "ABC" but ocean freight service for customer "XYZ".
Maybe the obvious place to start is with the cost. After all, we are all in this and making each decision to help our customers ourselves or our businesses save or make money. Therefore we always need to determine which method of shipping with be the most cost effective. As with most businesses, cost can't be the only consideration but it is usually a primary consideration and a determining factor. Common sense and experience may tell you that ocean freight shipping service should be less costly than air freight shipping services simply because of the time factor. Since ocean freight delivery obviously will take significantly more time, it should be less expensive for the shipping vendor and therefore the customer. However, this isn't always true. Let's break it down a bit. In our experience, it is always important that as an international shipping customer, you need to understand how price is calculated so you can then be more in tune with your preferred international shipping or freight forwarding provider. The simple difference in price determination is that:
Air Freight Service – Cost is based on something called "chargeable weight".
Chargeable weight is a combination of the weight and size of the shipment.
Ocean Freight Service – Cost is based on "container weight"
Container weight is mostly based on the size of the shipment so the shipping provider can determine how much of a container needs to be used as oppose the the actual weight.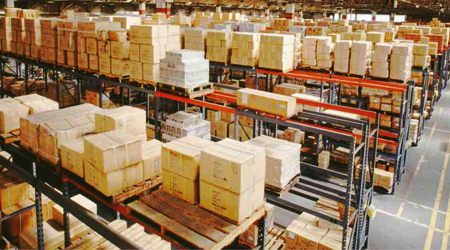 Don't forget to discuss and consider "Destination Fees" as part of this decision between using ocean freight service or air freight service. This is a fee or charge that is normally built into but listed separately on both types of overseas shipping services. This destination fee is made up of calculations of "customs fees" and "warehousing fees". Normally the warehousing fee will cost more using air freight services because warehousing in seaports is less expensive than warehousing in an airport facility.
We hope this information helps you as an international shipping customer understand more about your options and what goes into the differences between these two options. A top level international shipping and freight forwarding provider should provide you with this information and help you each step of the way making the best decision for you, not for them.
ETC International Freight Systems works hard to make this process and these decisions easier to understand and therefore easier to make. This type of relationship translates to better service between you and your customers. To get a rate quote, just hit the button below. You also have the ability to simply ask some questions as you research all of your air freight service or ocean freight options by using the "ask your questions" button below.